Home
»
Basement Waterproofing
Basement Waterproofing Near Kingston, Belleville, Picton
If your basement is wet, cracked, or smells musty – we can help
A basement water problem may start off small. But without proper attention and care, you could soon be faced with a wet, moldy basement that's almost impossible to use and affects the rest of your home.
Here at McInroy Basements Inc., we have a decade of experience in the basement waterproofing industry that will allow us to completely solve your basement issues. As a member of Basement Systems, we have access to products designed for use in basement spaces, offering permanent security against standing water, moisture, and humidity.
Our philosophy is that the job isn't complete until the customer is happy, and we always strive for 100% customer satisfaction. Think you might be in need of basement waterproofing services? Schedule a free estimate in Belleville, Kingston, Picton and areas nearby!
Signs of a basement waterproofing problem
Your damp or wet basement can cause more than just a headache; these issues can create bigger problems like mold, mildew, rot, structural damage, and a variety of health problems. If you've noticed any of the symptoms below, you might have a basement water problem.
Wet or damp basement floor
Leaking or damp basement walls
Pooling or standing water
crystalline deposit on concrete surfaces
Musty odors
Condensation
Sump pump issues
Leaky basement windows
---
Custom, proven solutions for a dry basement
Our complete basement waterproofing system includes all the solutions you need for a dry, comfortable, odor-free basement; no matter what's causing your issues. We offer many solutions for your home, including sump pumps, basement drainage systems, crack repairs, vapor barriers, and more.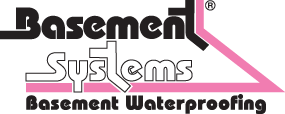 Request a free estimate from your local basement expert
If you think you have a basement waterproofing problem, request a professional basement inspection today. We will send one of our certified basement waterproofing specialists to visit your home and conduct a thorough inspection of your home's basement foundation.
McInroy Basements Inc. fixes leaky basements in Ontario, in areas like Highland Grove, Tweed, Napanee, Bancroft, Coe Hill, Gilmour, Birds Creek and neighboring towns and cities. Contact us today for a free wet basement repair estimate.
Other companies might try to sell you on inferior basement waterproofing solutions. Our products have been developed, patented, and perfected by Basement Systems®, Inc. -- the world's largest network of basement waterproofing contractors.